This deep-fried tofu is made by coating tofu chunks in a savory batter, and then double-frying them until golden perfection. It's crispy on the outside and chewy and tender on the outside. And if deep frying isn't your jam, I've got three extra cooking methods below.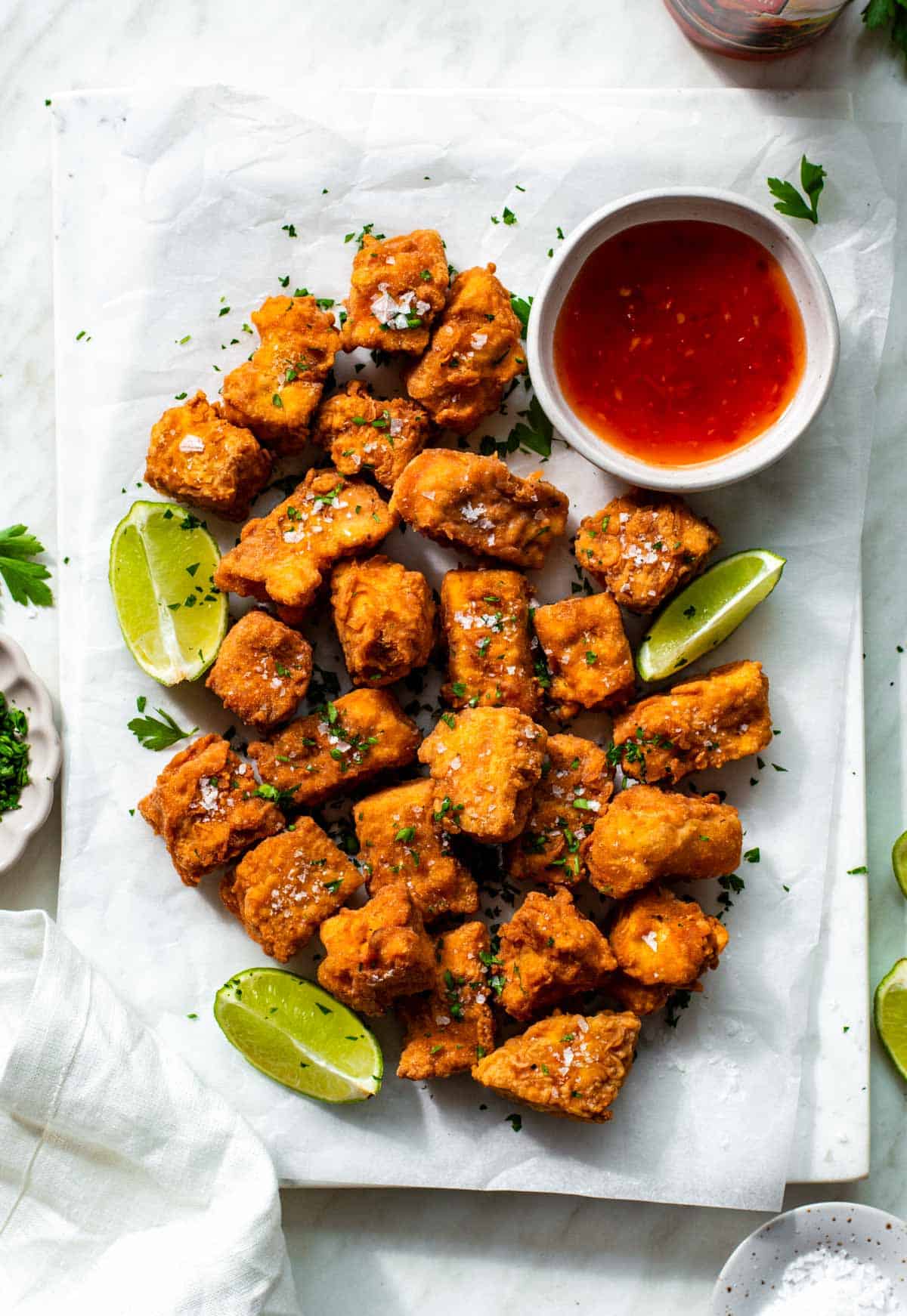 In this post, I'm teaching you the ins and outs of deep frying, how to double fry, and which are the most common beginner deep frying mistakes.
You'll also learn the BEST method for getting a chewy tofu that resembles the texture of a chicken nugget.
AND you don't even need a deep fryer to make this crispy battered tofu! All you need is a large pot, a kitchen thermometer, and a dream.
For more tofu recipes, check out my Fried Silken Tofu, Gochujang Tofu, Teriyaki Tofu, and Smoky Tofu.
Jump to:
Ingredients You'll Need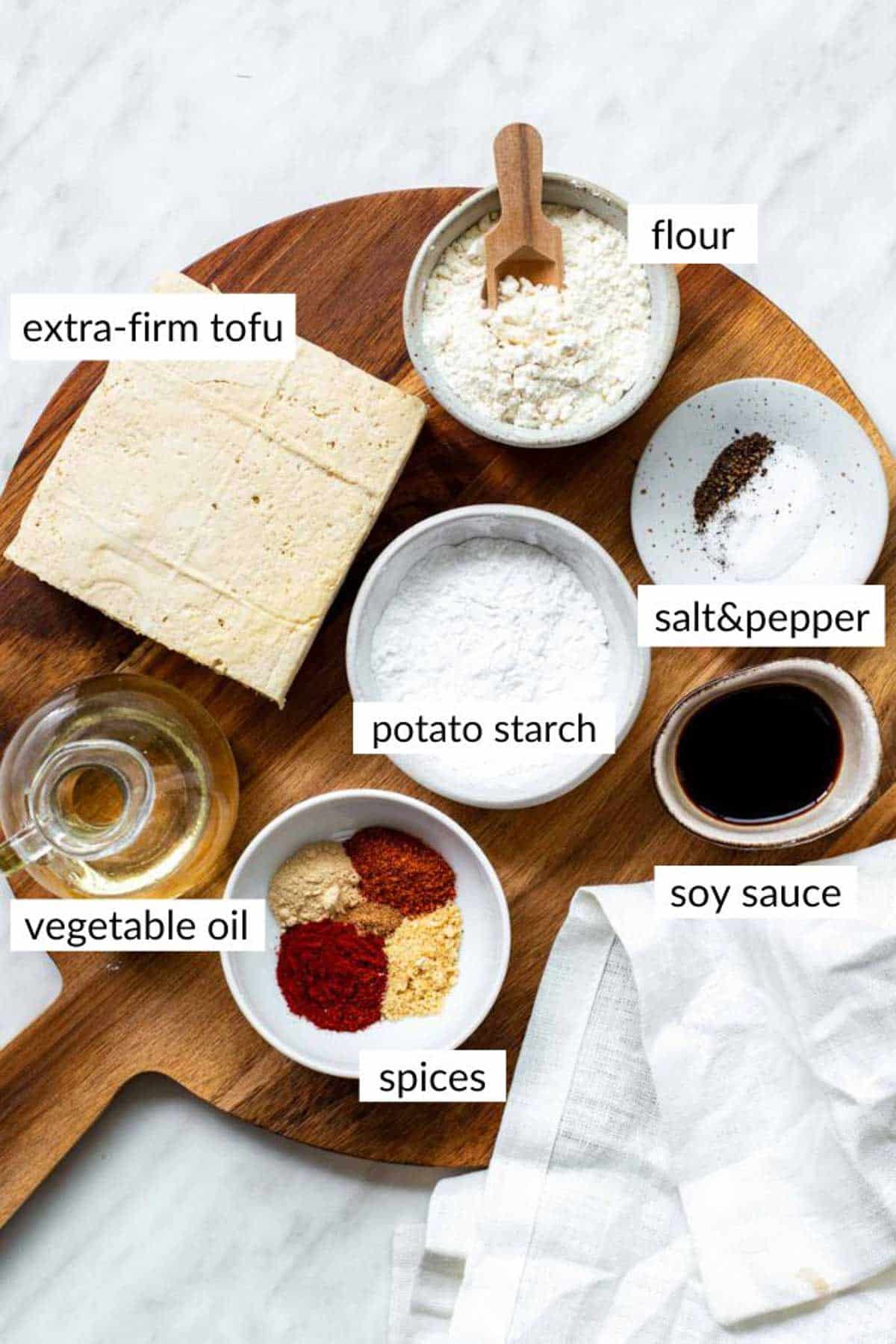 See the recipe card below for exact measurements and the full recipe.
How to Make Deep-Fried Battered Tofu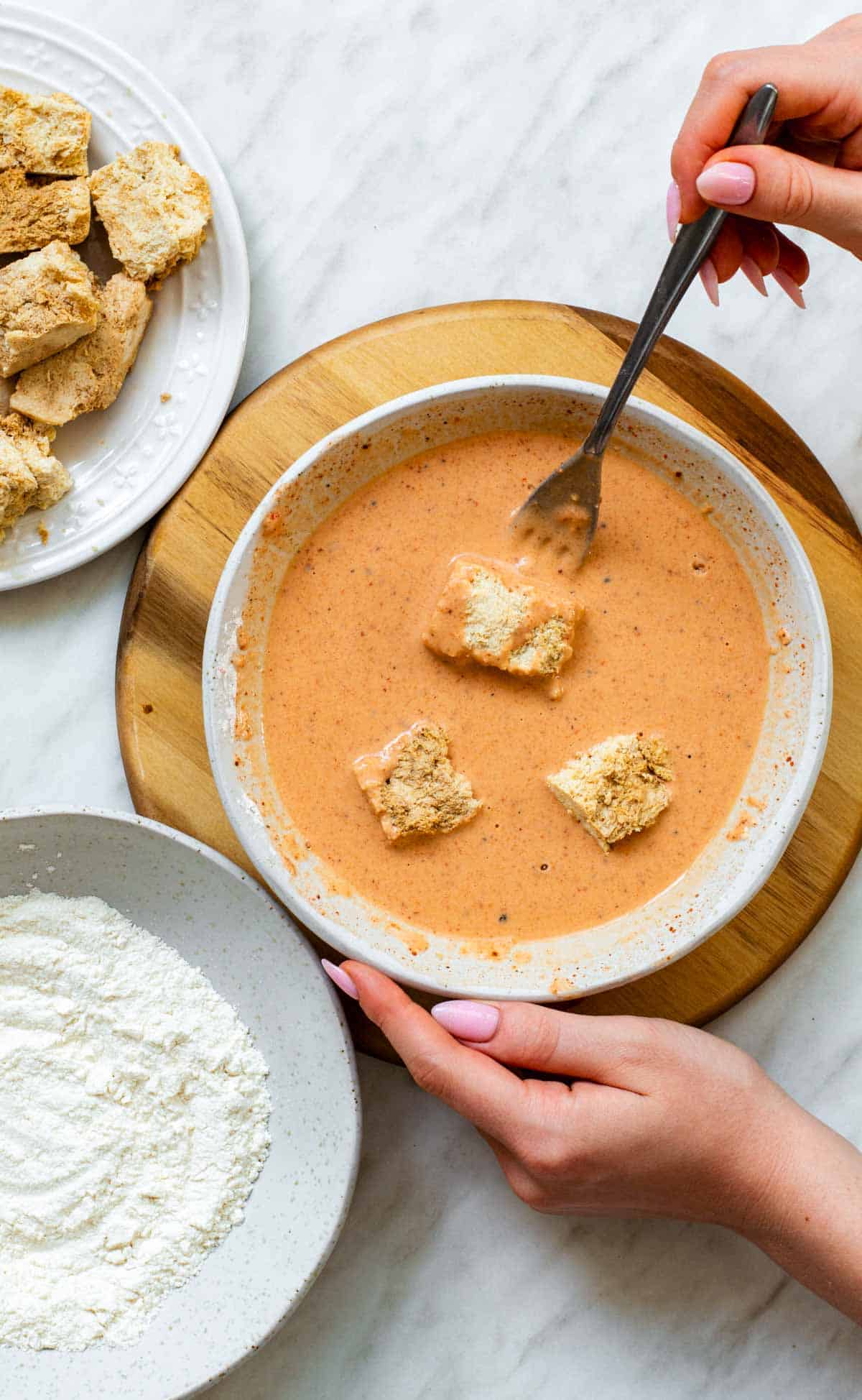 Step 4: Deep-fry
Using a Pot
Serve this deep-fried battered tofu right away with sweet chili sauce, a sprinkle of flaky salt, chopped parsley, and a squeeze of lime juice!
FAQ
Alternative Cooking Methods
Deep frying isn't for everyone, so here are a few alternative methods you can try if you want to use less oil.
Why Should I Freeze Tofu?
This is my secret hack when I'm making deep-fried battered tofu.
As noted in Rainbow Plant Life's YouTube channel, when you freeze tofu, the water inside expands and turns into ice crystals, which also expand and create holes throughout the tofu. When you thaw it, the ice melts, but the holes remain, making it denser.
The end result is a tofu with a spongier and chewier texture that absorbs flavors better.
Serving Suggestions
I LOVE how versatile this deep-fried battered tofu is! It goes with anything from soups, stews, and curries, to dipping sauces, and can even be added to salads. Here are my favorite ways to serve it:
With a dipping sauce
In a meal
More Tofu Recipes To Try
And for even more ideas on how to cook tofu, check out my 40 Amazing Tofu Recipes.
📖 Recipe
Food safety
Cook to a minimum temperature of 165 °F (74 °C)
Do not use the same utensils on cooked food, that previously touched raw meat
Wash hands after touching raw meat
Don't leave food sitting out at room temperature for extended periods
Never leave cooking food unattended
Use oils with a high smoking point to avoid harmful compounds
Always have good ventilation when using a gas stove