About
Hi, I am Petranka!
Welcome to my digital kitchen! I am a 21-year-old-foodie, and a professional chef! I am the blogger, photographer, and recipe developer behind Sunglow Kitchen.
How It Started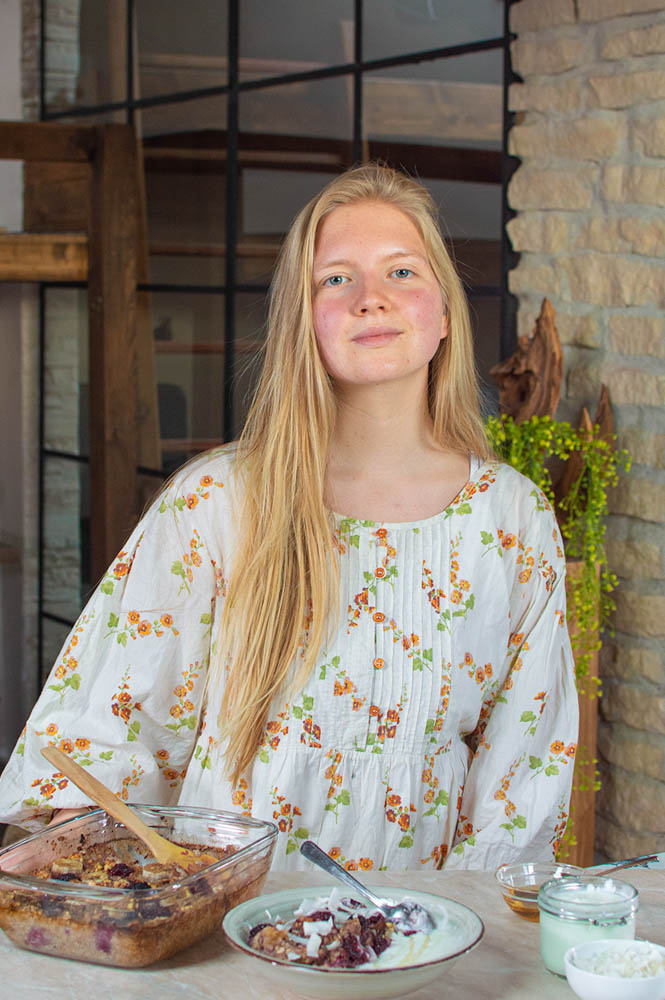 Sunglow Kitchen was started in 2020, with the intention to show more people that plant-based recipes don't need to taste bland, be expensive, or be time-consuming.
Before starting this blog, I was working as a professional baker and chef, cooking mostly vegetarian and vegan food.
This career path light my passion to inspire people to cook at home and learn more about food.
Today, this blog is a space dedicated to sharing budget-friendly and flavorful recipes for people who want to incorporate more plants into their diet but don't want to make a compromise with taste.
I cannot wait to tell you about Boris, my partner in life and business. He is the awesome partner every food blogger needs in their life! He built our blog with so much love and he continues to take care of this digital space, while I am taking photos in the studio or testing recipes in the kitchen! He works as a full-time web designer and is one of the most talented people I know.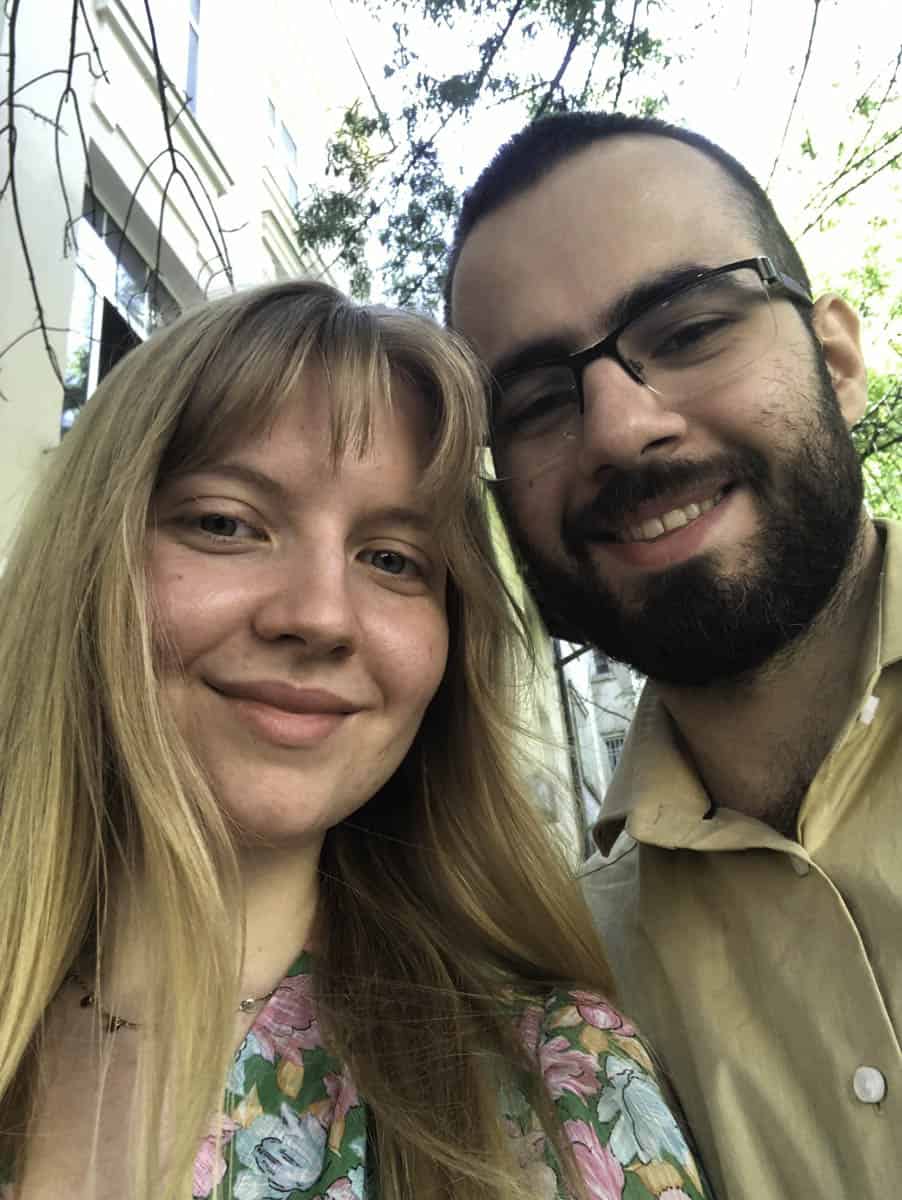 SK has been featured in outlets such as:
13 Fun Facts About Me
Scroll below for my most popular recipes!
I am a huge Taylor Swift fan.
Because of my love for Taylor Swift and music, I started learning how to play guitar.
My partner Boris and I moved to Copenhagen, Denmark in the summer of 2022 to explore a different culture.
Boris and I really want to move to the US and it's one of our biggest goals! 🤞
I started working in a professional kitchen when I was 16 years old.
I eat and enjoy all foods, including meat, but I choose to share vegetarian recipes on my blog because I believe in the power of plants and what they can do for your health.
I am a cat person.
I found my love for cooking when I had an eating disorder. I know this may not sound like a fun fact, but it's funny to me how my biggest passion came from my biggest struggle.
My favorite dessert is dipping cookies in ice cream.
My hair is naturally blonde and I've never dyed it.
Okay, this is technically not about me, but my brother is a professional skateboarder and he is amazing!
I'm obsessed with crime and mystery books.
I am currently working full-time as a food photographer and recipe developer.
My Most Popular Posts
Carrot Cake Frosting Without Cream Cheese
3 Easy Avocado Smoothie Recipes
Want to link to a recipe?
You can use one image from a recipe with a do-follow link back to Sunglow Kitchen along with proper attribution.
Follow me on Instagram, Pinterest, Facebook, and YouTube!
Start here!