A round-up of 15 healthy and simple dairy-free dinner recipes. From Teriyaki Stir Fry to Black Bean Burgers, we've got you covered here!
Quick And Easy Dairy-Free Dinner Recipes
Whether you're dairy intolerant or you just wanted to keep it out of your diet for a while, you can still enjoy your meals without sacrifices! I know that making a dietary switch can be challenging, but we are here to help with these 15 dairy-free dinner recipes.
Everything here can be made for under 1 hour and almost all recipes are great for meal prep! No matter if you have hours to spend in the kitchen (which I don't), or you are short on time, you will enjoy these simple weeknight dinner recipes. You can find plenty of plant-based and gluten-free options as well!
What can dairy-free people eat for dinner?
Following a dairy-free diet can seem a bit restricting at first, but once you get used to it, you'll see that there are actually plenty of meals to enjoy! It may even be a good time to start exploring some new and different recipes that you have never thought of making before.
The thing I suggest focusing on is finding new ways to eat your favorite foods. For example, if you are a big fan of cheesy pasta, you may try making a dairy-free mac and cheese and see how you like it. Perhaps, you can also add some vegan parmesan on top for even more richness!
I hope that these dairy-free dinner recipes will give you the inspiration to be creative in the kitchen and make something fun!
This Vegan Stir Fry takes just 30 minutes to prepare! It's made of fried vegetables and tofu that are coated with a sticky teriyaki sauce. It's gluten-free and is great for meal prep! We love to enjoy it with a side of rice, potatoes, or cooked quinoa.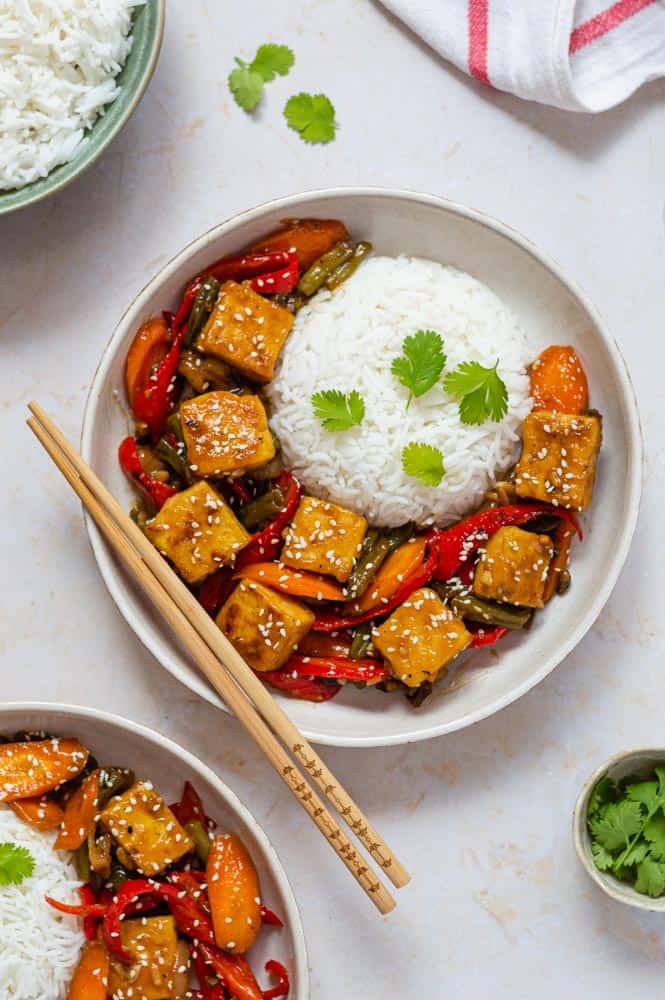 Healthy broccoli soup that requires just 10 simple ingredients and less than 1 hour to prepare! This soup is creamed with coconut milk, for the perfect light dairy-free dinner! We love to top it off with some crispy chickpeas, and that takes it to the next level!
Our spin on the classic vegan cashew alfredo, but spiced up with some kimchi! If you are feeling like pasta night, this is the recipe for you! It's SO simple and easy to make, yet it's quite impressive and packed with flavor! I have to say, this may be my favorite out of all these dairy-free dinner recipes!
Looking for new and creative ways to eat sweet potatoes? Look no further than these taco-stuffed sweet potatoes! They are filled up with a smokey black bean "meat" for a delicious plant-based meal. We love to add a dollop of guacamole, as well as some cashew sour cream for a nice final touch.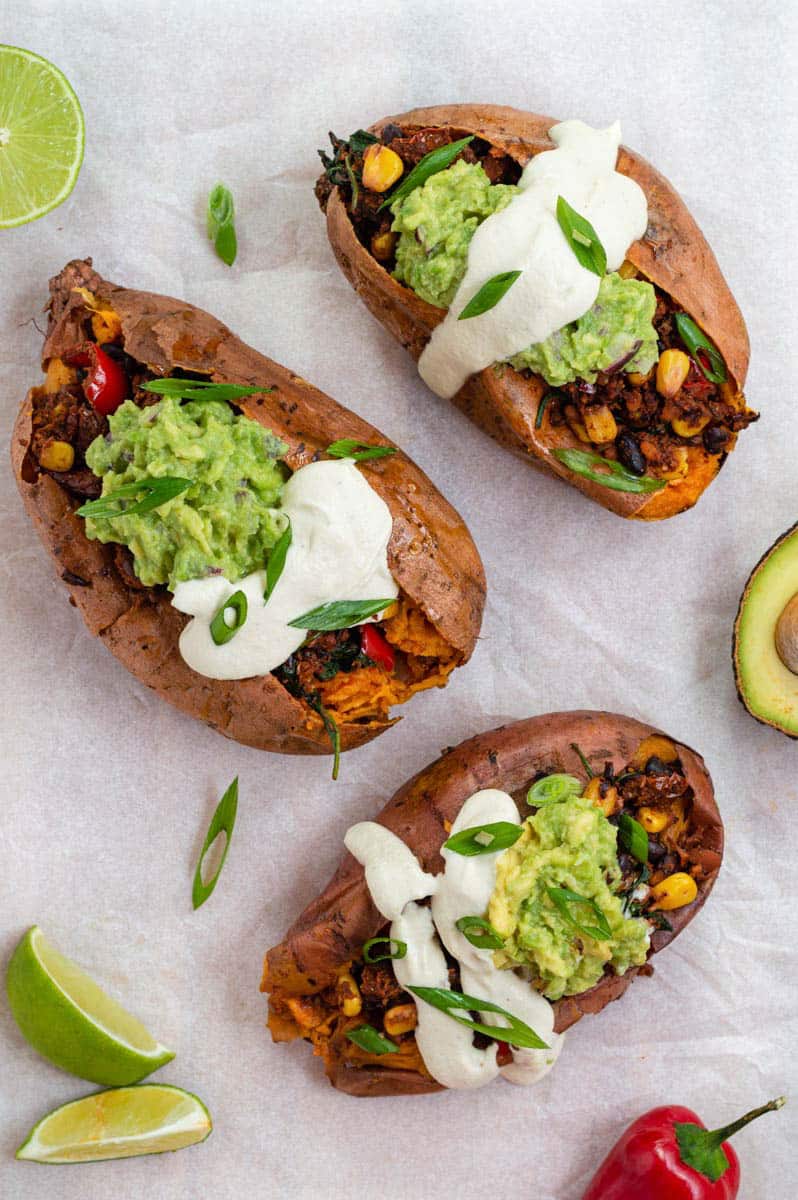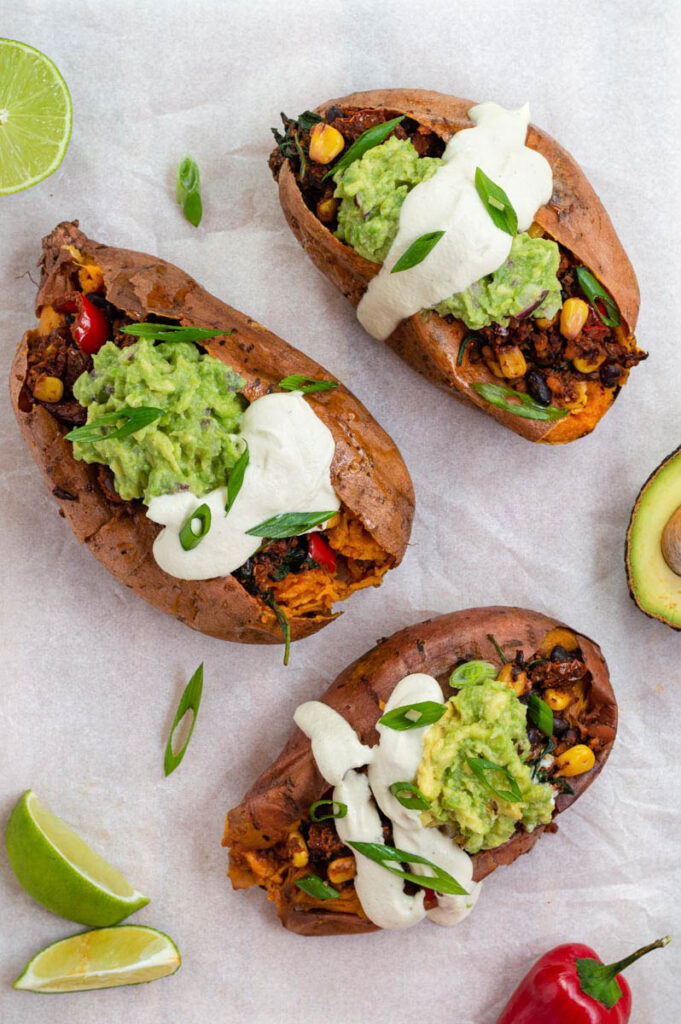 This Vegan Lentil Bolognese comes together in under 30 minutes, thanks to the help of some store-bought ingredients! You will need just 8 ingredients to make this speedy pasta dish, and you can save any leftovers for lunch the next day!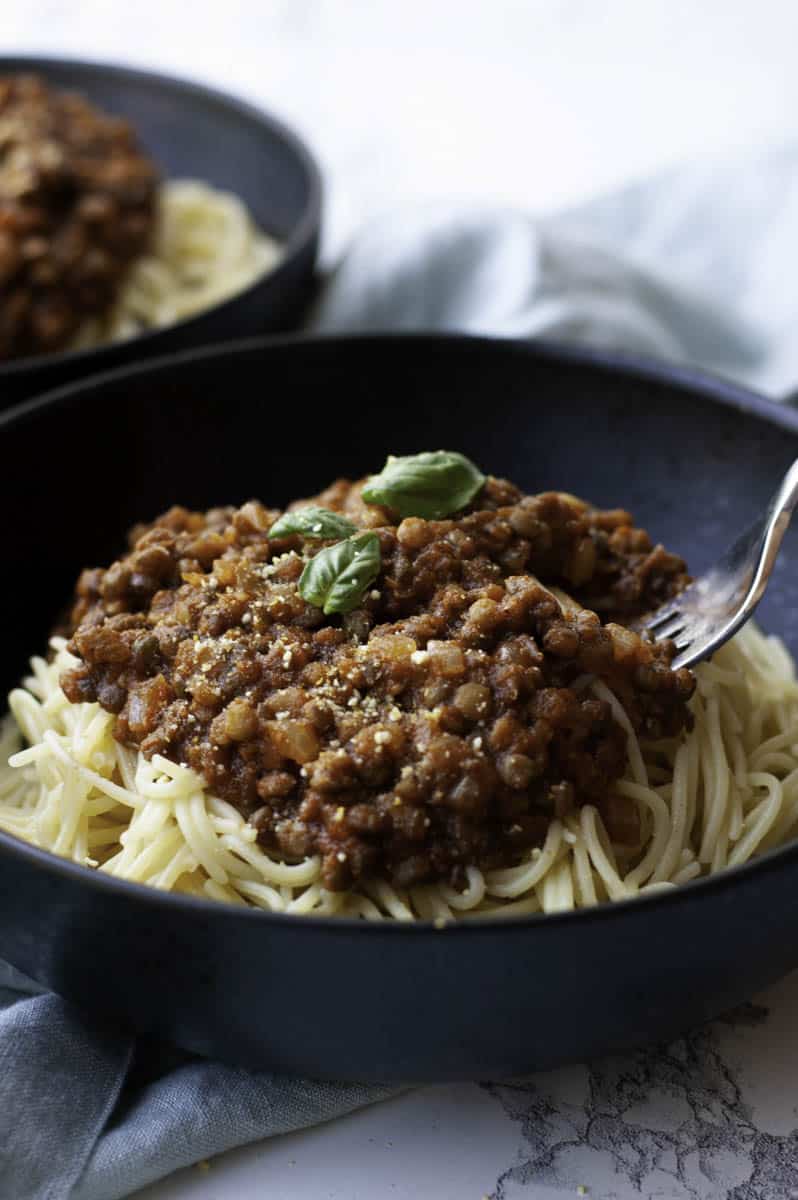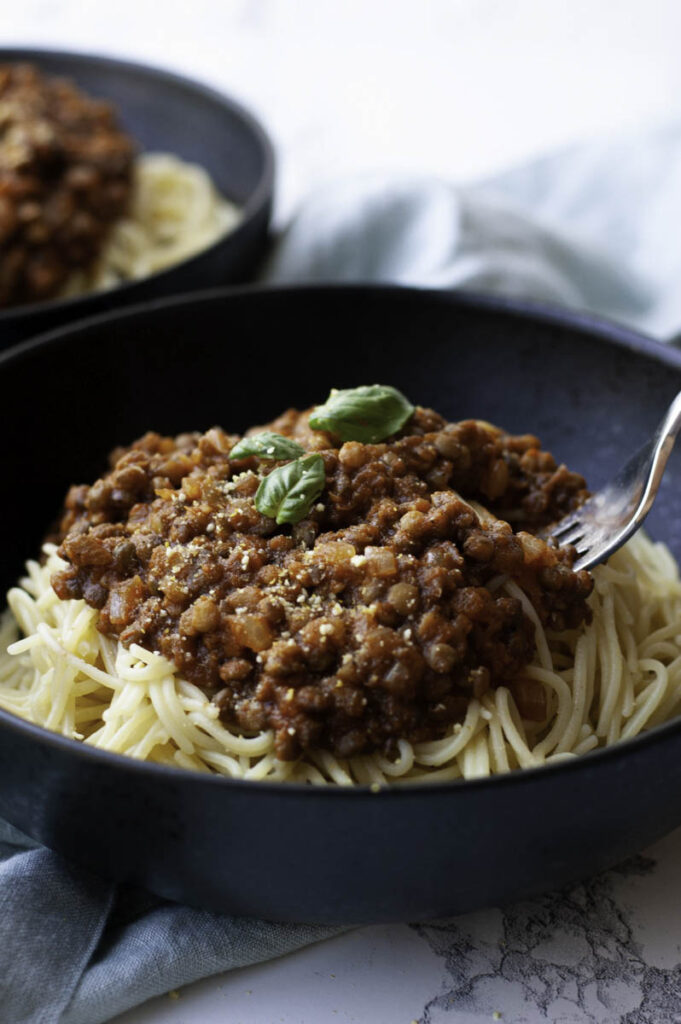 If you have never tried polenta, now is the time! Polenta is pretty much a porridge made from ground corn. It has a creamy and soft texture and is slightly sweet.
I love polenta because it's so versatile, and this combo is one of my favorites. Crispy chickpeas, roasted pumpkin, and caramelized onion. So good!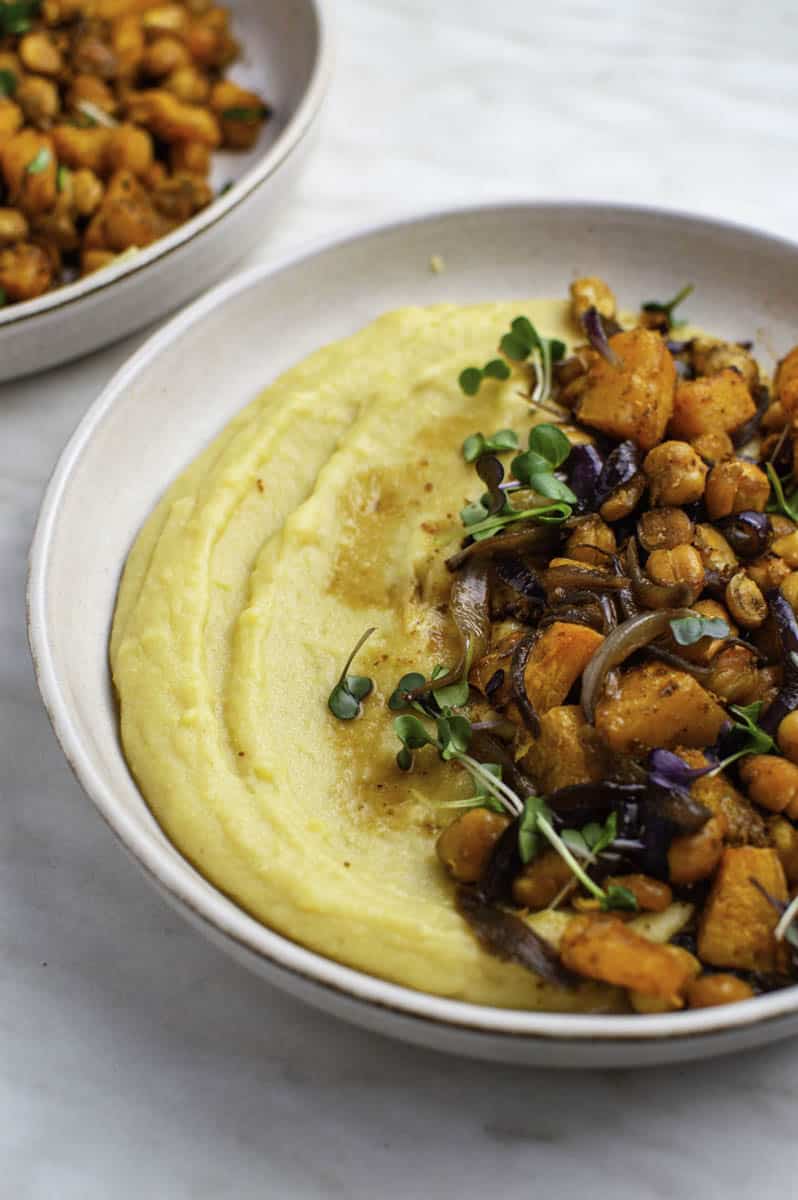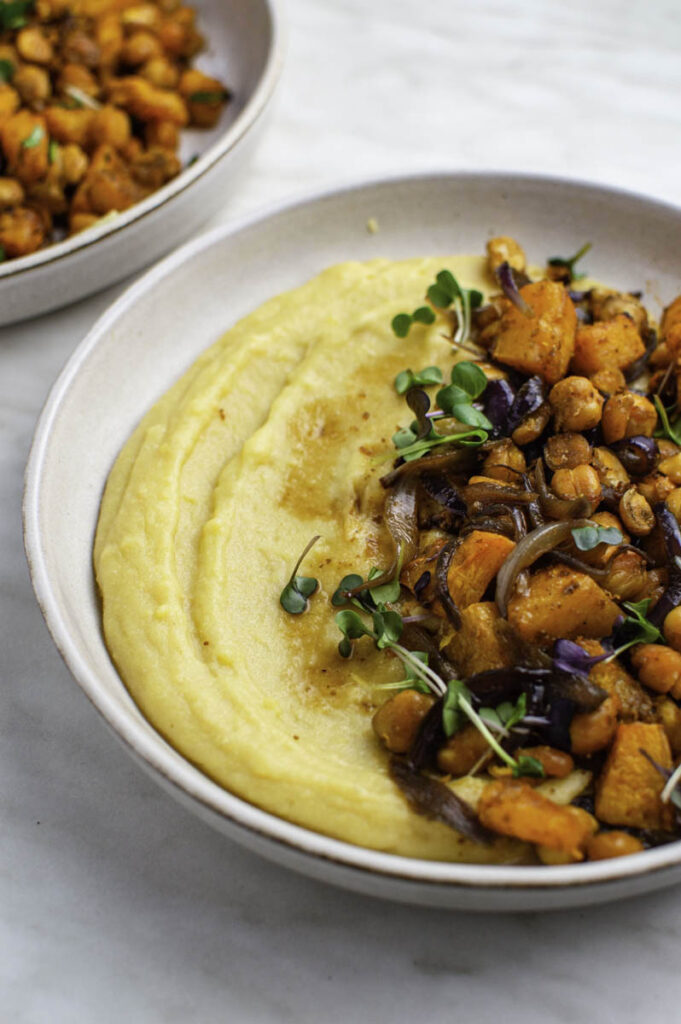 Dairy-free taco night? It's possible with these Spicy Cauliflower Tacos! Loaded with chipotle flavor and topped off with avocado crema, these are a big crowd pleaser!
You can still enjoy a delicious burger, even without the meat and the dairy! This black bean burger comes together in just 30 minutes and is amazing paired with guacamole, spicy mayo, or regular ketchup. You can enjoy it in a bun or even with a side of fresh salad!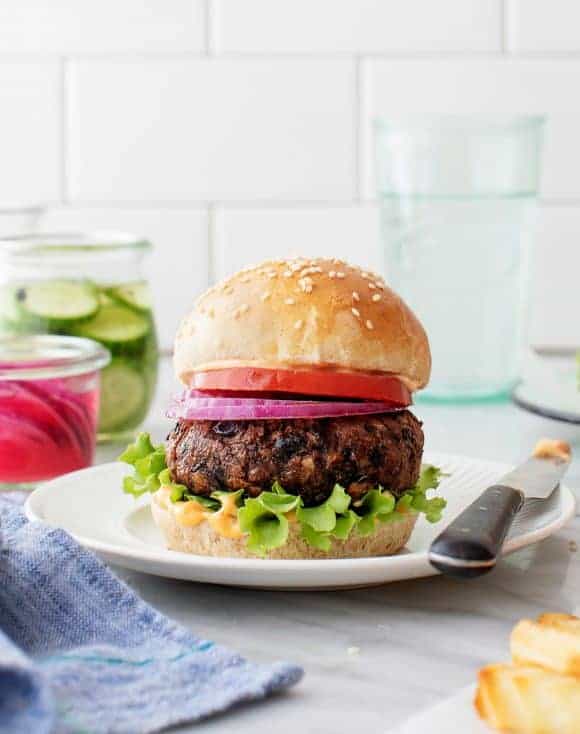 Zucchini boats are an easy summer dinner that the whole family will enjoy! Stuffed with lentils, tomatoes, and fresh herbs, and topped off with a sprinkle of vegan parmesan! Packed with protein and flavor, you have to try this recipe!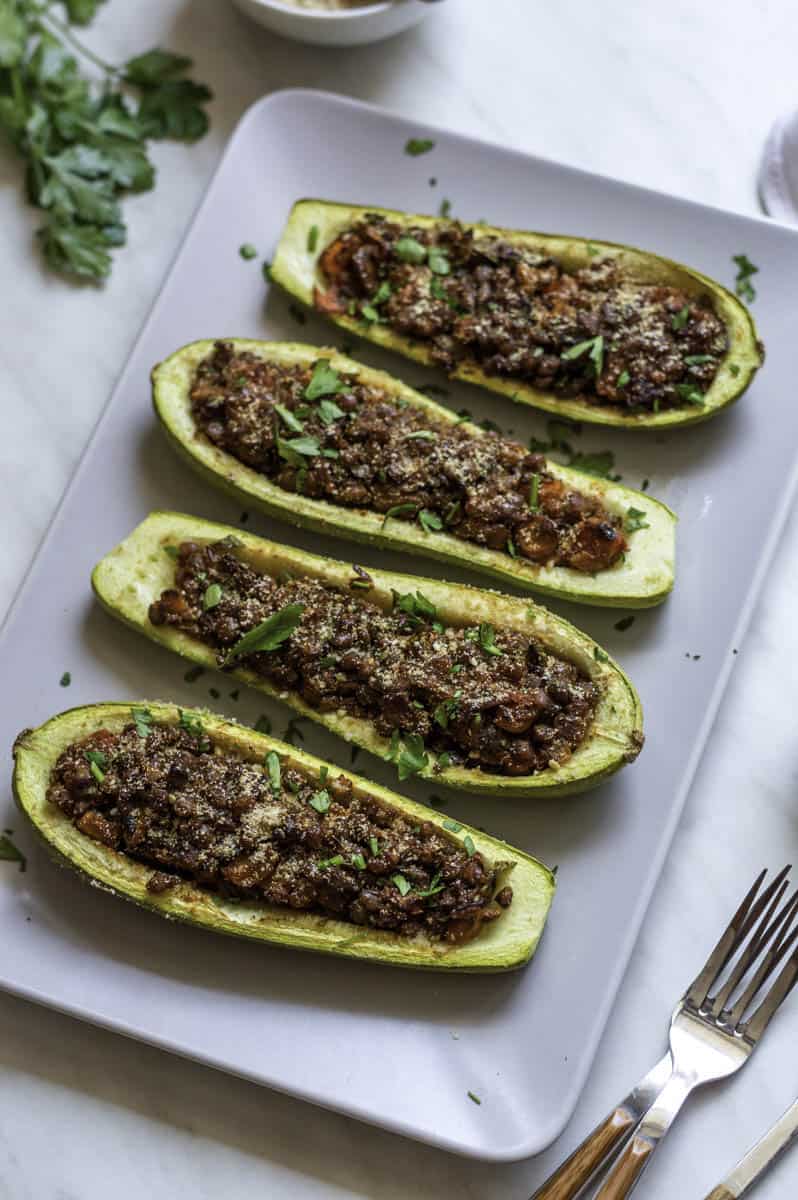 Craving a big bowl of cozy stew? This Greek-Inspired Chickpea Stew is ideal for a light, but nourishing dinner! It's easy to make and uses canned chickpeas, which is great if you have to serve dinner on the table fast!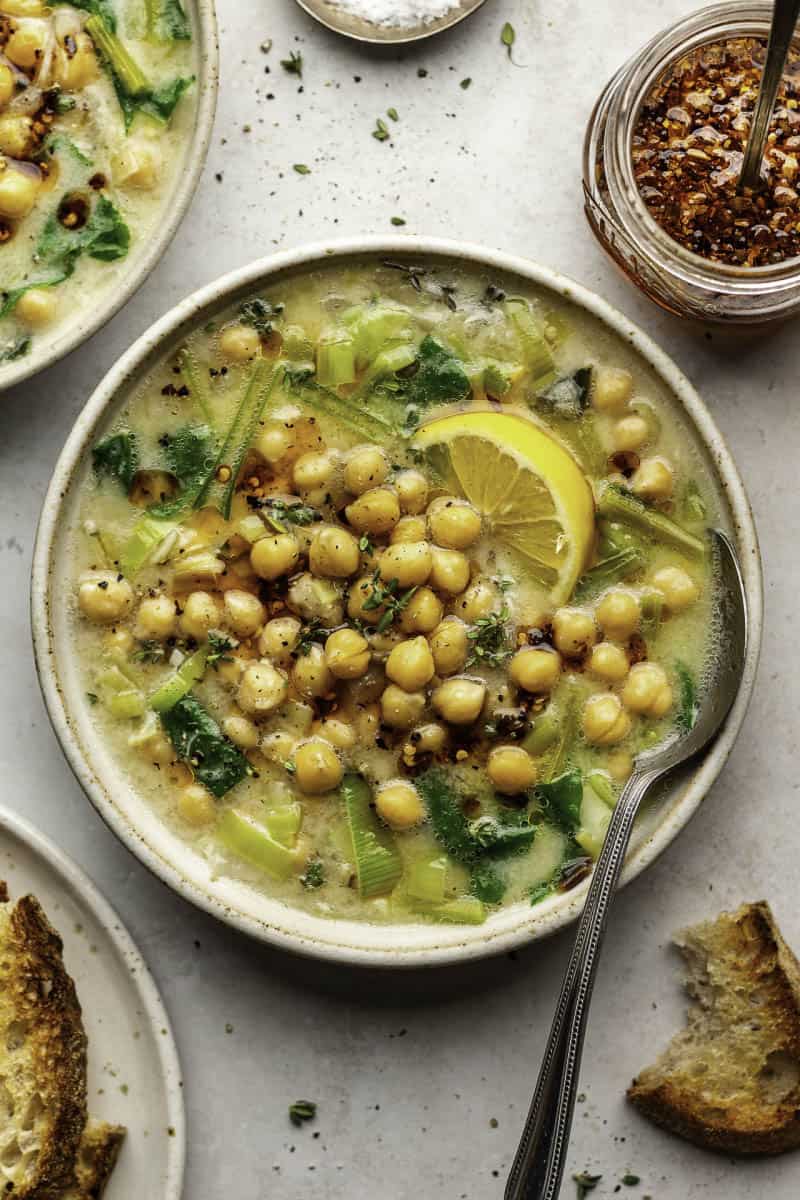 Hearty, cozy, and easy to make, this Wild Rice Mushroom Soup comes together in just 1 hour! This recipe is packed with flavor yet it's healthier than traditional wild rice soup. It's completely vegan and dairy-free!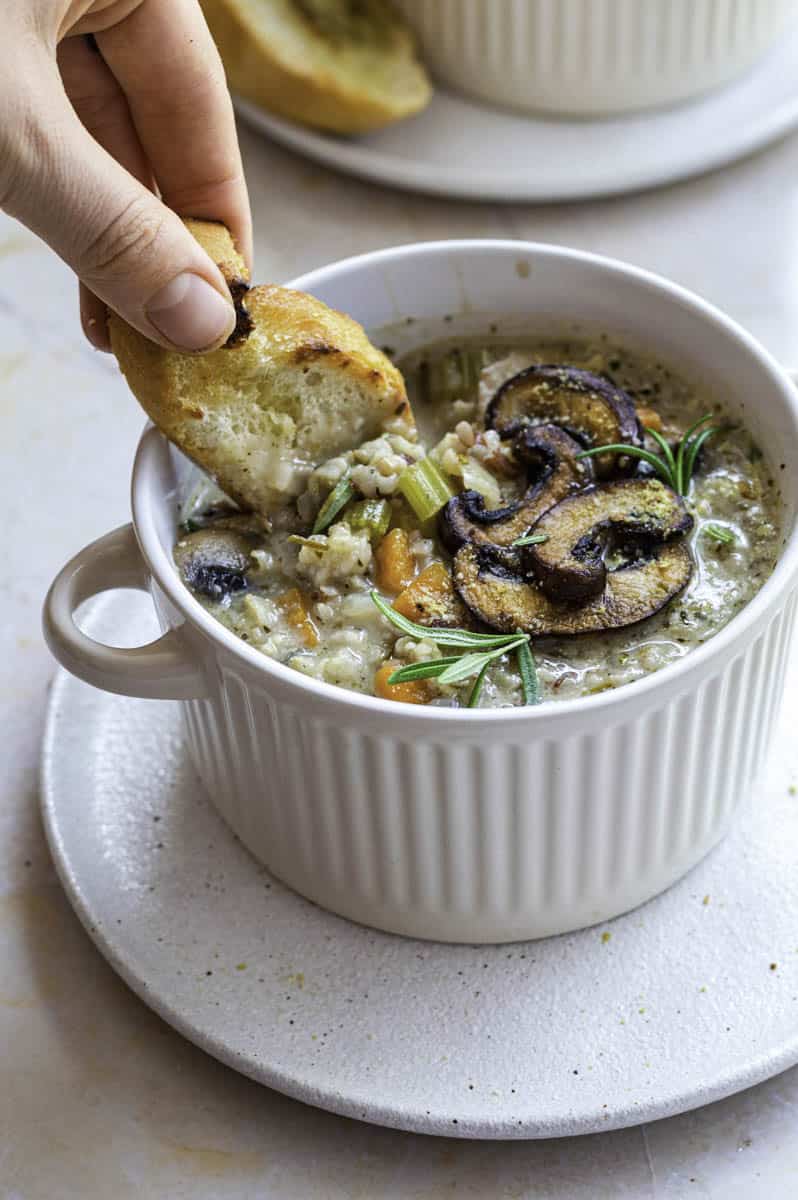 This Vegan Baked Spaghetti casserole is an easy and comforting family dinner! It's a one-pan recipe, made with healthy pantry ingredients!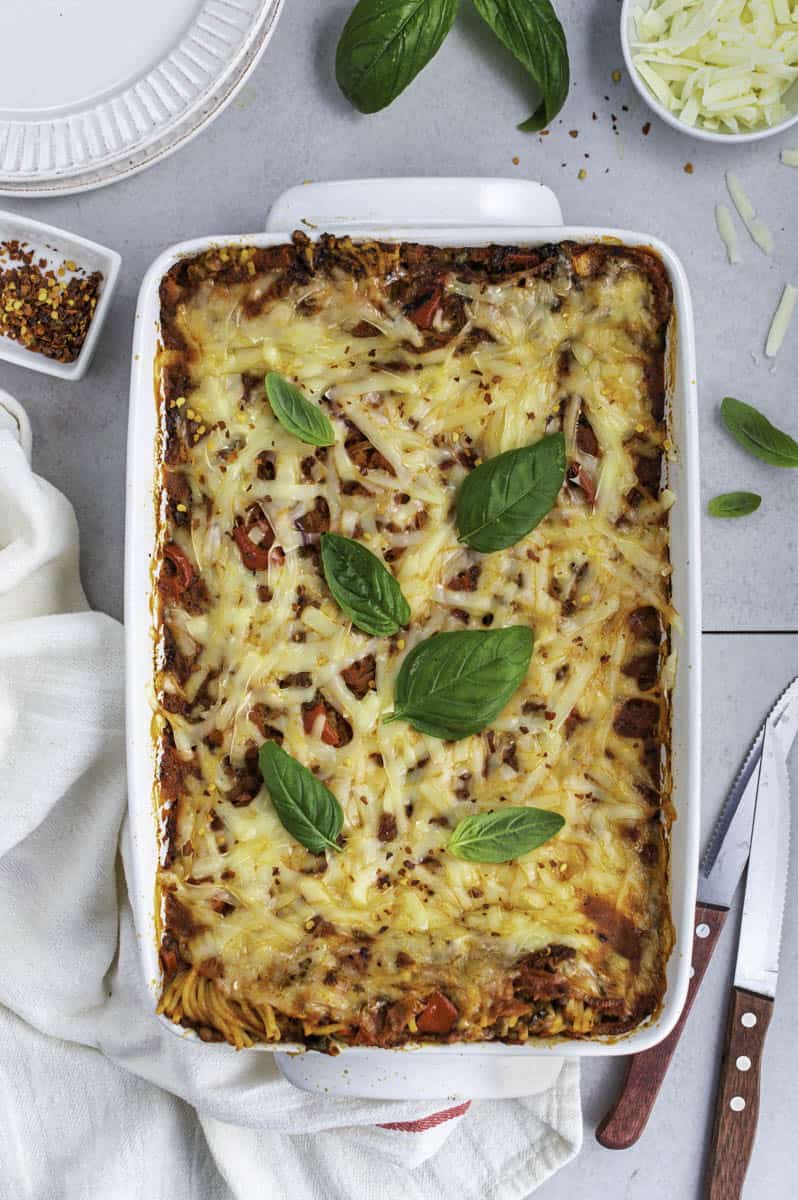 This Eggplant Lentil Curry comes together in around 30 minutes! It's hearty, comforting, and packed with flavor and plant-based protein. We love to serve it alongside some coconut rice or curried mashed potatoes.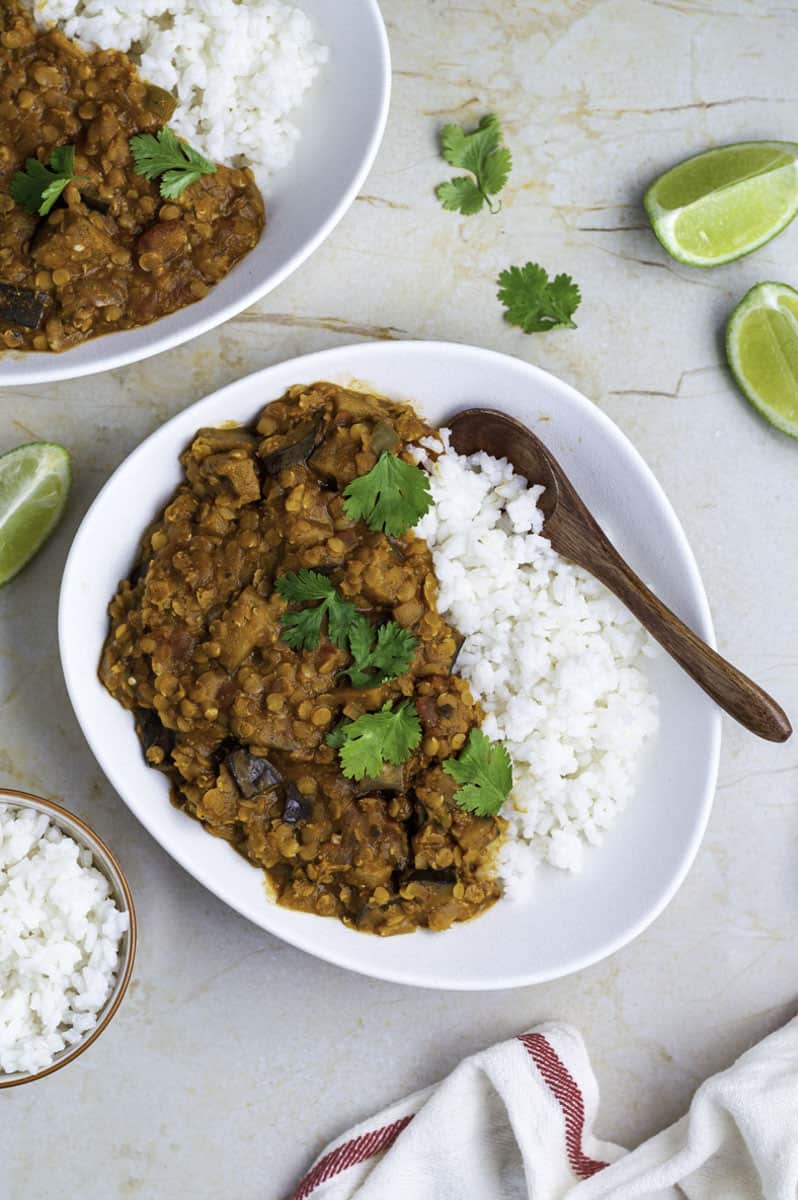 This Vegan Mac and Cheese is creamy, cheesy, and made with absolutely no cashews! It's quick and easy to make, with just 20 minutes needed! Nut-free and gluten-free.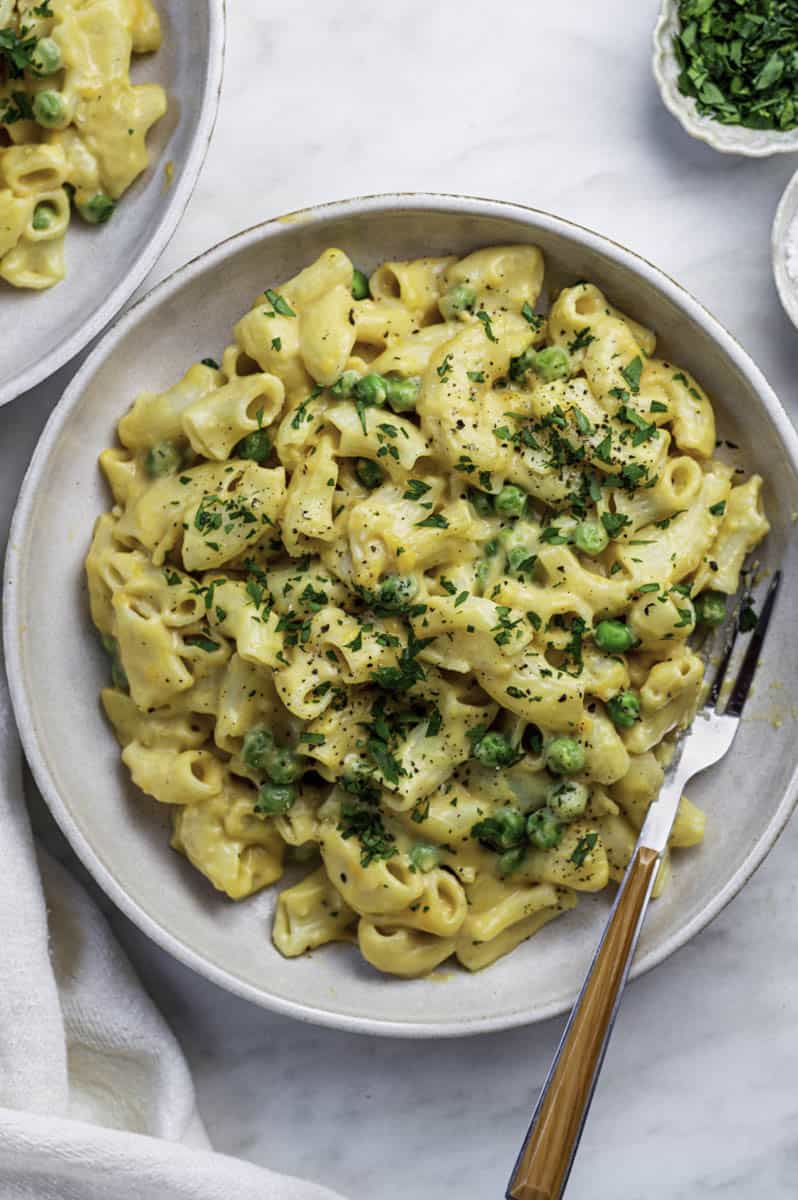 This Vegan Golden Noodle Soup comes together in around 35 minutes! It's comforting, packed with flavor, and easy to make! Serve it up for dinner on a cozy winter night!